DIGIRES used two participatory approaches for engaging stakeholders in the research process. This is expected to improve both the quality of the research, as well as the impact of the research in the targeted region.
Stakeholders research
Assessing the holistic impact of MAR on ecosystem services
A group of experts from different countries of Latin America has been involved in the assessment of the general impact of managed aquifer recharge on ecosystem services (ES). A preliminary study conducted by TUD and UNU-FLORES characterised the synergies and trade-offs resulted from the interactions between the ES impacted by MAR. These findings were validated through an online survey and international workshop aimed at empowering the participants for improved decision-making and building consensus among stakeholder groups about MAR implementation in Latin America.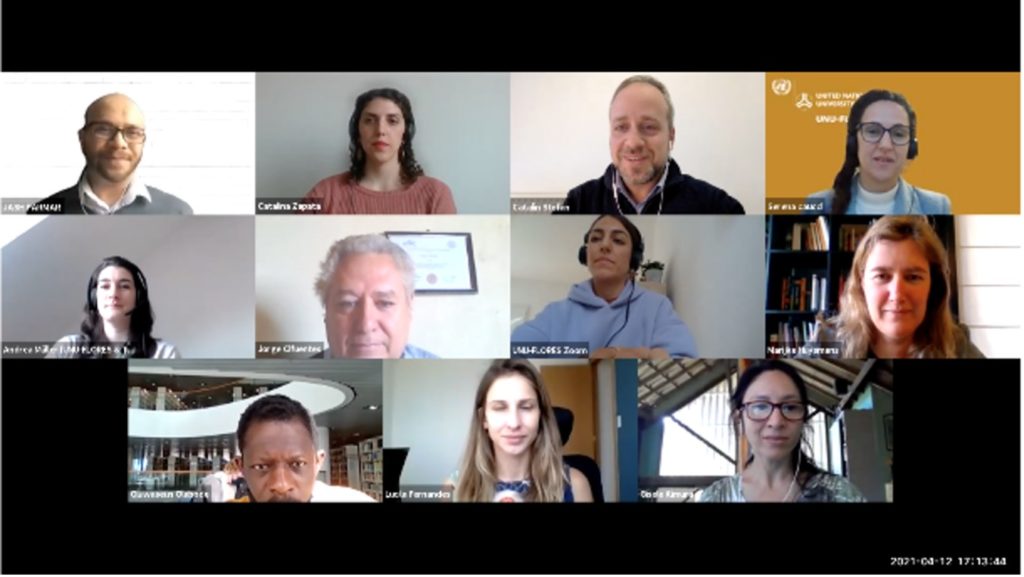 Assessing the potential of managed aquifer recharge in Recife, Brazil
Another two-day workshop was organised online with participation of project partners and stakeholders from Brazil, Belgium and Germany. The workshop was organised by UFPE with contributions from TUD and UMONS, and focused on the potential of managed aquifer recharge to address water-related challenges in Brazil. The outcomes of the workshop included lessons learned from previous experiences, as well as conclusions about the important role of modelling studies as support for decision-making.
Citizens science
The aim of the citizens' science approach is to monitor the performance of traditional groundwater recharge practices that are already existing in Latin American countries. Two solutions were adopted for a web-based implementation of the concept: CitSci and ClimateScan. For DIGIRES, a custom project was setup in CitSci platform with several pre-defined types of techniques. On the ClimateScan, existing groundwater recharge interventions in the Municipality of San Antonio Aguas Calientes, Department of Sacatepéquez of Guatemala were added, with further more to follow.